ULTRAPRIME REG
bicomponent regulating resin
Bicomponent regulating resin, 100% solids, epoxy-based.
UltraPrime REG is a bicomponent regulating resin, designed as a repair solution for mortar, concrete, ceramic supports, etc. and regularization of the surface prior to the application of our range of polyurethanes and polyureas.
UltraPrime REG UltraPrime REG is an epoxy bicomponent self-leveling resin designed to flatten and level surfaces in special conditions before the application of the Ultraflex membranes (UltraFlex, UltraFlex PRO and Ultraflex PRO HT).
GENERAL FEATURES
UltraPrime REG has been designed by combining 2 components with an epoxy base with solid charges. Suitable to be applied with a roller to create thin layers (porosity sealing) or with a floor squeegee or a trowel to facilitate the application of thick layers (reparation of surfaces).
It can be applied on porous or non-porous surfaces. Depending on the state of the surface, irregularities, flatness, etc., its performance can vary between 200-500 g/m2. Suitable for thick layer applications. Self-leveling.
Apply on a flat, dry and firm surface. Make sure that the surface is clean of dust, grease, oil or other contaminating agents, as well as of previous treatments or damaged paint. Do not apply on wet surfaces or with seeping moisture (phreatic waters, condensation, leaks, etc.).
When dealing with extremely irregular surfaces, mineral particles (silicon dioxide) can be added to component A.
100% solids, it does not contain volatile organic compounds (VOCs). Excellent adhesion.
It holds the CE marking in combination with UltraFlex Liquid Polyurethane Waterproofing System, under the EUROPEAN guideline ETAG #005.
APPLICATION METHOD:
Pour the contents of component B into the container of component A and combine well with a mixer on low, scraping the product on the sides and at the bottom of the container until smooth.
Apply UltraPrime REG as needed, in thick layers with an approximate consumption of 300- 500 g/m2 (self-leveling application). A trowel, a floor squeegee or a roller CAN be used.
On rough surfaces, a thin sealing layer can be applied with a short pail roller (150-200 g/m2).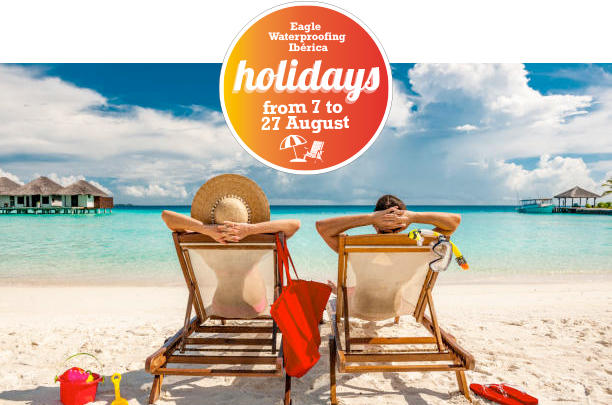 Eagle Waterproofing Iberica will close for holidays from 7th to 27th August. The last day to receive your orders to be shipped before vacation will be Monday, 31st July. Orders received during the closure will be
+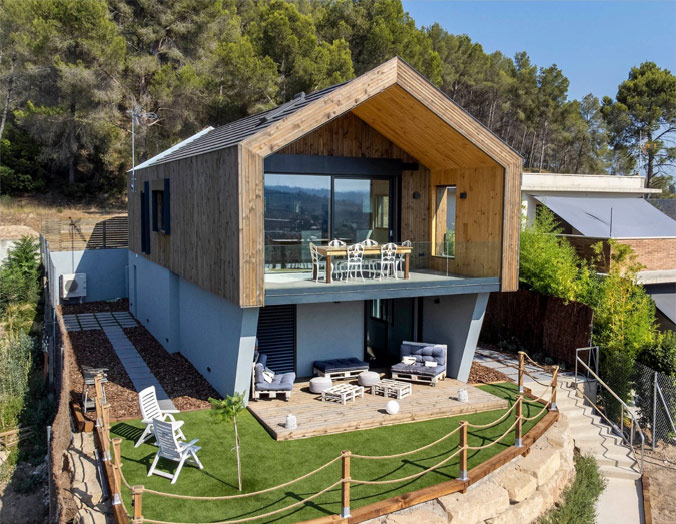 The Ultraflex system, developed by the Eagle Group, has been specially designed to withstand the contractions and expansions of wooden constructions. For this reason, Ultraflex is the ideal ally for the waterproofing of roofs in wooden PassivHaus
+
Fixing a leak with Aquapol is really quite simple: it covers the crack easily and it can be applied in the rain. Aquapol is an instant waterproof coating made with wax and reinforced with fibres that provides
+