ULTRAPRIME PRO
two-component, low-viscosity
polyurethane resin
Substrate preparation resin for ULTRAFLEX Traffic System
UltraPrime PRO is a two-component, low viscosity 100% solid resin. It has been specifically designed to increase bonding and improve the surface levelling prior to the UltraFlex (UltraFlex, UltraFlex PRO y Ultraflex PRO HT).
It can be applied on porous substrates.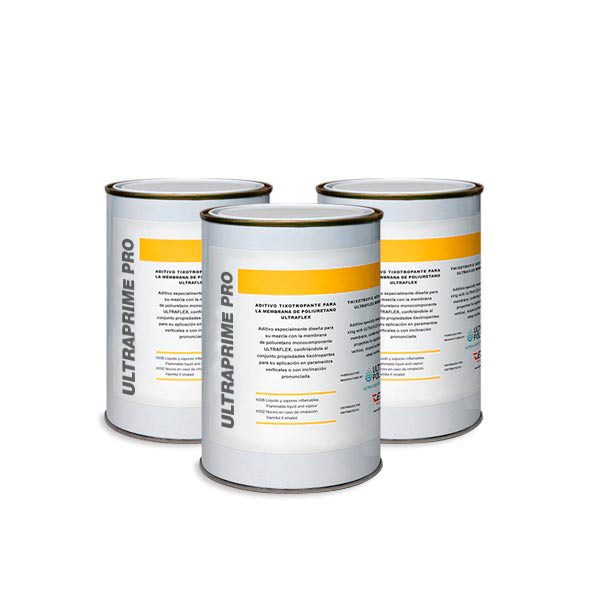 GENERAL FEATURES

UltraPrime PRO made up of the mixture of two polyurethane-based components, it needs a flat, clean, and dry surface, as hard as possible.
It can be applied on porous surfaces: concrete, cement, etc. It doesn't need diluting never. Depending on the state of the surface to be treated, unevenness, or plane level, the yield can vary between 150-300 g/sqm. in several layers.
It can be applied with a roller, brush, or airless spray equipment (verify pot life). It can be applied on surfaces with a maximum surface humidity of 5%. Do not apply to surfaces that are damp or exuding water coming from the interior of the substrate (water pressure due to phreatic level, condensations, leaking, etc.).
It can be applied in combination with mineral particles (silica sand) on very uneven surfaces. 100% solids (zero VOC's). Excellent bond on porous surfaces.
It has CE marking if it is used on the waterproofing UltraFlex system based on polyurethane, under European guide ETAG #005.
APPLICATION GUIDE
The surface must be clean and dry. If necessary, use pressurized water to remove any oil or grease residue, efflorescence, or other contaminants, as well as loose cement latencies. Before applying, take into account the residual humidity from cleaning and do not apply if it's higher than 5%, that is, wait until its total evaporation or verify any humidity in the surface using a measuring device.
In some cases, it will be necessary to use mechanical processes to prepare the surface, as well as chemical means to clean metal surfaces.
Mix the two components of UltraPrime PRO for about 2 minutes (medium speed).
Apply two or more coats of PRIMER ULTRAPRIME PRO until the desired thickness is obtained. If the surface to be treated is very uneven, apply an initial coat of PRIMER ULTRAPRIME PRO mixed with mineral filings to level it.
Wait until completely dry before applying the desired waterproofing or concrete protection system.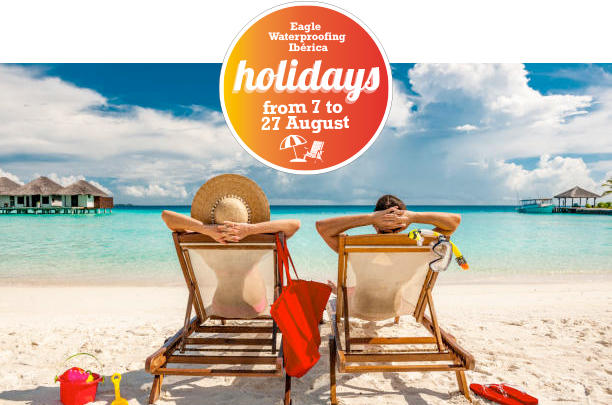 Eagle Waterproofing Iberica will close for holidays from 7th to 27th August. The last day to receive your orders to be shipped before vacation will be Monday, 31st July. Orders received during the closure will be
+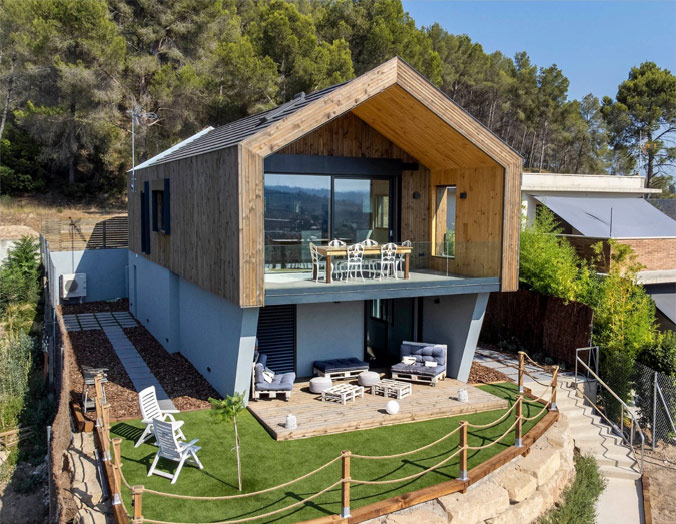 The Ultraflex system, developed by the Eagle Group, has been specially designed to withstand the contractions and expansions of wooden constructions. For this reason, Ultraflex is the ideal ally for the waterproofing of roofs in wooden PassivHaus
+
Fixing a leak with Aquapol is really quite simple: it covers the crack easily and it can be applied in the rain. Aquapol is an instant waterproof coating made with wax and reinforced with fibres that provides
+