ULTRAFLEX GRIP
Anti-slip system
Ultraflex Grip is an anti-slip system based on plastic microparticles for surface texturing.
The Ultraflex Grip microspheres allow the creation of single coat non-slip treatments, avoiding unnecessary waiting times. Designed to be used in combination with Ultratop and Clearcoat aliphatic polyurethane resins.
Ultraflex Grip is indicated for all types of walkable areas that require a non-slip finish: pedestrian walkways, stairs, ramps, etc.
Ultraflex Grip allows maximum speed in the execution of non-slip systems thanks to its direct roller application from the can. Combined with ULTRATOP, we achieve a high level of roughness and great resistance to mechanical abrasion. Applied in the finishing of our waterproofing and flooring systems.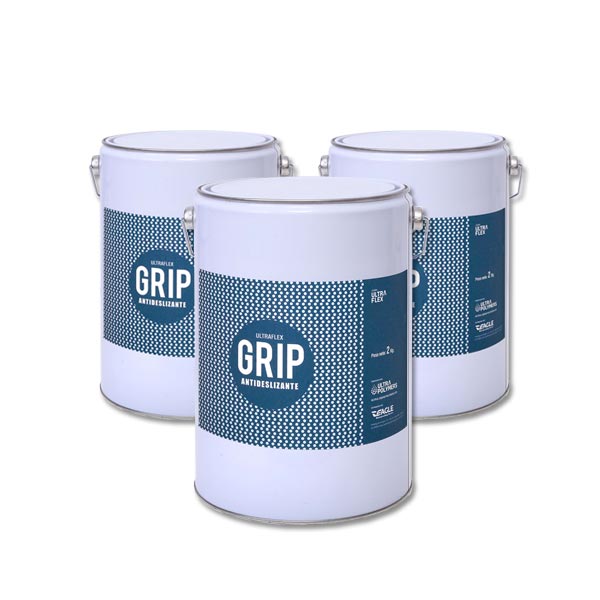 Application
Applications
Use Ultraflex Grip in a ratio of 5 to 8% of the aliphatic content to be textured.
The container of 350 gr. is intended to be used in a 1:1 mixing ratio with the 5-liter Ultratop / Clearcoat containers. That being the case, empty a can of Ultraflex Grip 350 gr. and mix it manually or with a low revolutions' mechanical stirrer until a homogeneous mixture is obtained. Repeat the same process in case of long delay between mixing and application.
General Characteristics

The nature and texture degree depends on the thickness or the final need.
If you need a non-slip surface on a floor that requires maintaining the original aesthetics, mix Ultraflex Grip with Clearcoat aliphatic polyurethane resin. You will be able to adjust the brightness of the application.
This allows adaptation to specific application needs, visual and functional properties. Slipperiness (ENV 12633: 2003 Annex A). The kit consisting of Ultraflex + Ultratop + Ultraflex GRIP (8%), shows Rd = 50. According to EN 13893: NPA.
Ultraflex Grip C:
Available in cans of 350 gr. (for 5 kg cans of aliphatic) and 2 kg.
Ultraflex Grip F:
2 kg. cans.
Expiration
24 months stored at 5 – 35C in dry locations.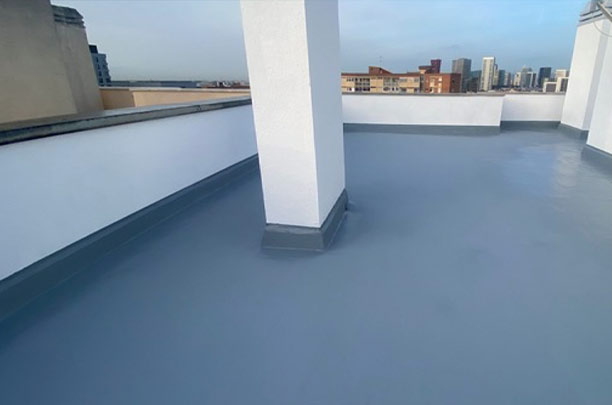 In the dynamic world of construction and engineering, waterproofing plays a crucial role in the durability and efficiency of structures. In this context, the Eagle Group stands out as an innovative benchmark in the development, manufacturing and
+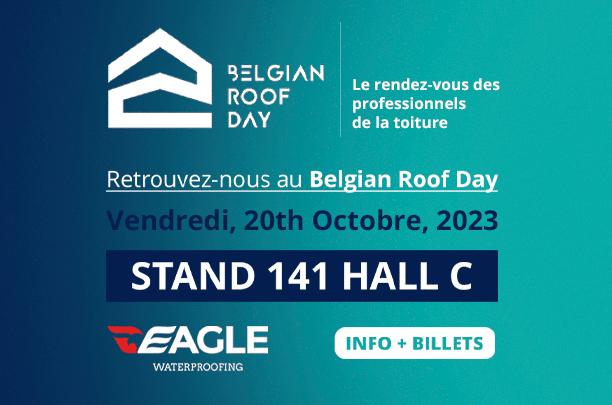 On Friday, 20th October, 2023, the Brussels Kart Expo will host the Belgian Roof Day, an unmissable event for all roofing professionals, beginners or experienced. You cannot miss it! We invite you to the Eagle Waterproofing stand (number 141, Hall
+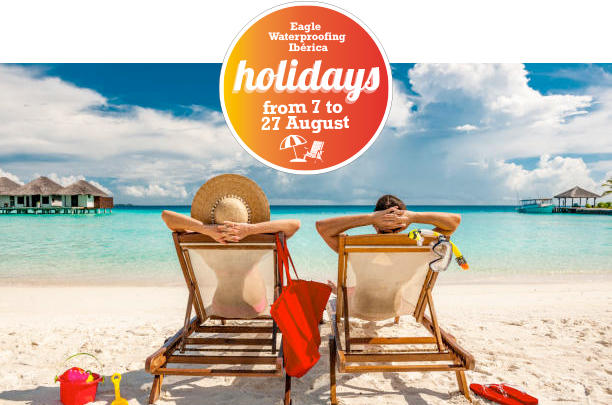 Eagle Waterproofing Iberica will close for holidays from 7th to 27th August. The last day to receive your orders to be shipped before vacation will be Monday, 31st July. Orders received during the closure will be
+