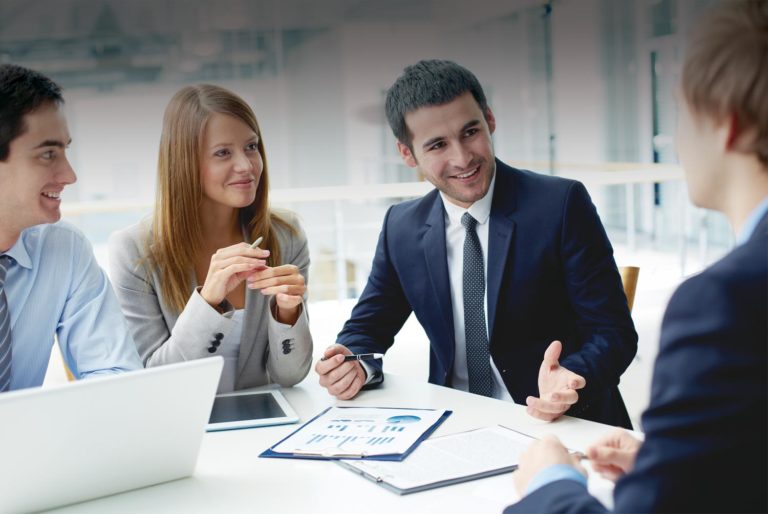 Eagle Group is an innovative British business group that develops, manufactures and markets various high-quality, cost-efficient waterproofing systems.
We are specialists in advanced waterproofing systems.
Our group operates internationally collaborating with manufacturers and distributors across the globe, we currently have distributors in Europe, the USA, Middle East, Southeast Asia and Australia.
Our ULTRAFLEX® range of polyurethane liquid waterproofing products represents a technological advance in moisture-reactive liquid waterproofing. Its ease of installation, with no need for primer or additives, and two-coat wet-on-wet application system makes this membrane the ideal solution for high-quality, long-lasting and cost-efficient waterproofing.
The ULTRAFLEX® product range is ETA- (European Technical Assessment) and BBA-certified (British Board of Agreement) as having a useful life of over 25 years and for use in roof gardens. The products have also been approved by the NHBC and obtained CE marking.
Single-component, moisture-reactive, polyurethane liquid waterproofing membrane.
It is an instant waterproof coating, which is effective even if applied while raining.
Waterproofing without affecting aesthetics.
Elastomeric liquid waterproofing membrane.
Aliphatic polyurethane resin.
Two-component aliphatic polyurethane resin.
Next generation polymer-based elastic adhesive
Reactive fibreglass matting with ULTRAFLEX®.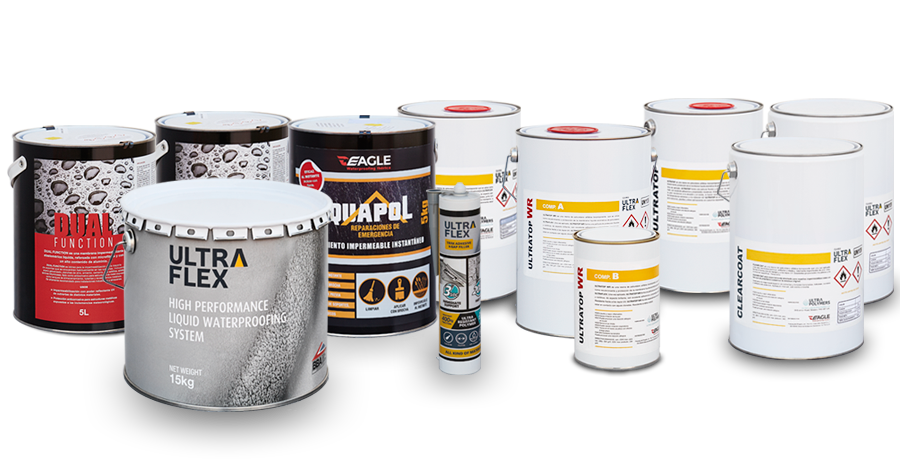 Due to our success and rapid growth, we are currently recruiting sales representatives. Use the link to contact us for more information and to send us your CV
800 W Front St, Chester,
PA 19013, United States
usa@eagle-insulations.com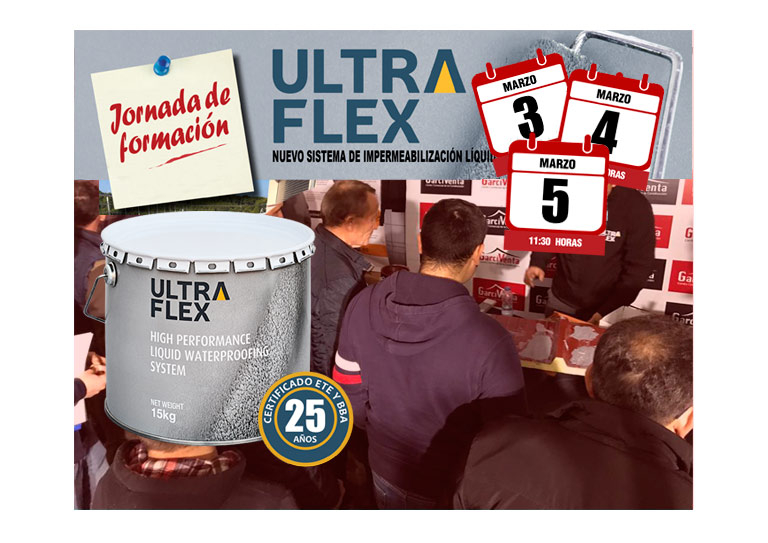 Thanks to our distributors for their warm welcome! The technical workshops in which we presented our ULTRAFLEX® and Aquapol liquid waterproofing products were a great success. Under the rain clouds of Galicia, our product range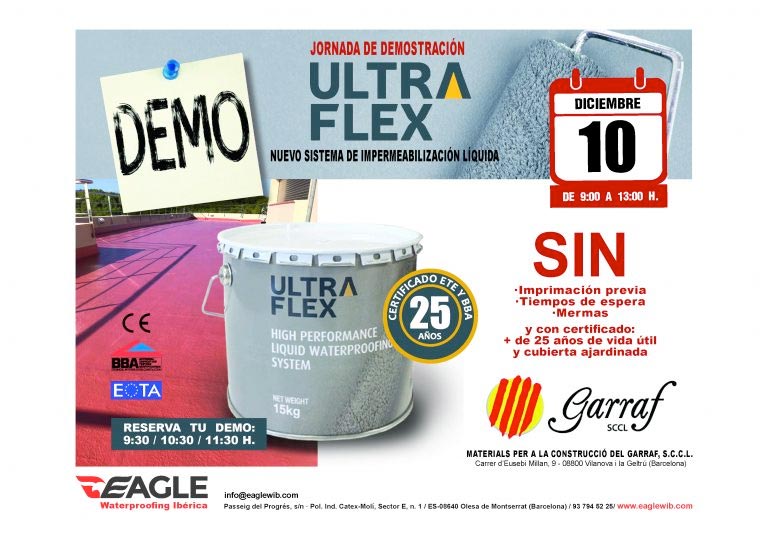 Te esperamos el próximo martes, 10 de diciembre en las instalaciones de nuestro distribuidor en Vilanova i la Geltrú. Ven a conocer las ventajas de Ultraflex, membrana líquida de poliuretano para la impermeabilización de todo tipo de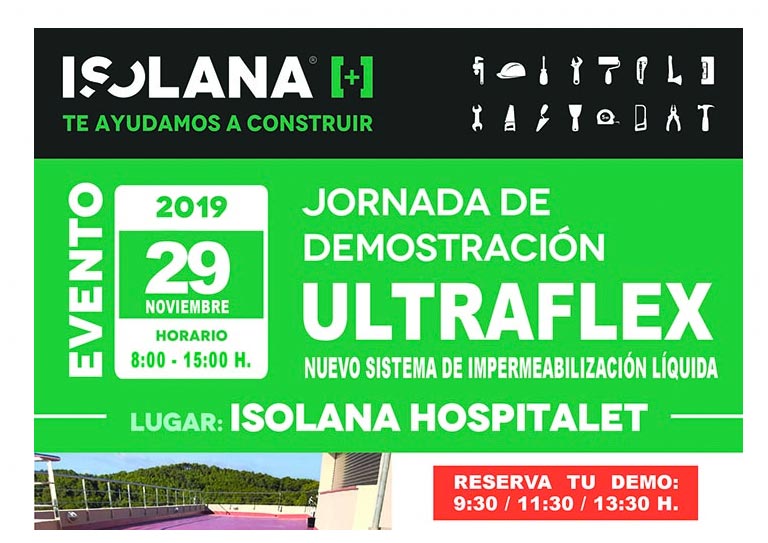 We hope to see you on Friday, 29 November 2020, at ISOLANA's branch in Hospitalet. Learn about the advantages of using ULTRAFLEX®, a polyurethane liquid membrane for waterproofing all sorts of roofs and water features.